DID YOU KNOW THAT...
I will work one-on-one with you as a guide to help you navigate through your own journey back to health, without becoming overwhelmed. I offer expert help in the areas of nutrition, fitness, stress management and emotional eating. Most importantly, I help you get UNSTUCK by providing support and accountability, and help you overcome those obstacles that keep you from moving forward. Working with me can be the difference between "I haven't been able to do it" and "I FINALLY did it!" It's time to get back your energy, and look and feel better than ever!
It's time to get back your energy, and look and feel better than ever!
Schedule a Total Transformation Discovery session with me by calling me directly or by clicking the link below. It's free, it's 30-45 minutes, and it is a great opportunity to find out what it would be like to work with me as your Health Coach.
"Working with my health coach Julianne has changed me all around, and all for the better. I am healthier and pounds lighter, I feel much more clear and focused, and I am learning how to manage my stress. Also, I now realize that I can make a mistake and get back up again. It has even made for a better home life, since my relationships with my family members are more positive and loving. There's really no price tag I could put on that.
I can see so much more possibility in my life, and I can't wait for what's next! Thank you from the bottom of my heart."
-Raquel G.
"Julianne, I just want to say that working with you as a coach in your program gave me the deep dive and grounded foundation I needed to reset my thinking so I could reset my body and health. As a very sensitive person I felt absolutely safe with you, I held nothing back and you made me feel accepted and empowered. I have an awareness now I couldn't get to on my own. I experienced real breakthroughs. Thank you so much for your patience and your support! I continue on my journey with you as a happy companion in my head :). Wishing You More Love."
-Wendy B.
"I really enjoyed this course with Julianne. Each session was thought provoking, empowering, and left me looking forward to the next session. The tools she gave me, her insights and ability to recap my thoughts, let me know Julianne is a very talented professional, inspiring me to take the next steps toward my own happiness. You won't regret anything but the end of this course!"
-Marian B.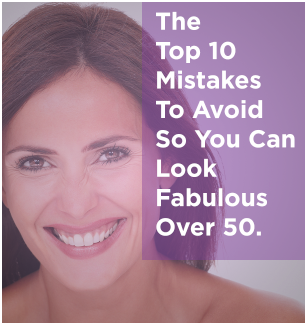 GET YOUR FREE EBOOK WHEN YOU ENROLL TODAY!
Top 10 Mistakes to Avoid To Look Fabulous Over 50
By Nicole Lovato, Flinders University and Leon Lack, Flinders University | Photo Credit: irina198 Want to boost your memory and mood? Take a nap, but keep it short We're told to have power naps to keep us safe on the road and improve our alertness if we've had insufficient sleep. They even help our surgeons…
Read More
CONTACT ME
(831) 236-3416
juliannehealthcoach@gmail.com
This error message is only visible to WordPress admins
Error: There is no connected account for the user http://www.Instagram.com/juliannebythesea/.
To Look Fabulous Avoid These 10 Mistakes
How you feel affects your performance.
Get the eBook Now!